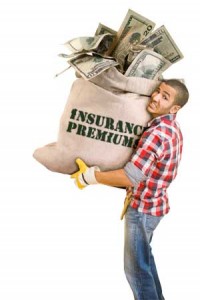 By Mark Williams, Columbus Dispatch, Jan. 16, 2012
Read Dispatch article here
Last year's catastrophic tornadoes, floods and hurricanes probably mean that the cost of insuring your home will continue to climb.
The cost of homeowner policies had been rising even before a rash of deadly storms in 2011 led to insured losses that were about double the already-high level of 2010, according to industry figures.
Although insurers are prohibited from increasing rates to recoup losses from past storms, the losses they suffered in the past several years can be factored into projections of expected future losses that are used to set rates.
…How bad was 2011?
"This past year has been as unprecedented in Ohio as it has been across the country," said Mary Bonelli, spokeswoman for the Ohio Insurance Institute.
Insured losses from Ohio's six biggest storms last year totaled $568 million to $658?million, according to the institute. Total insured losses since 2007 are approaching $2.5 billion, far more than the $871 million in the previous five-year period, from 2002 to 2006.
ALSO SEE:
Homeowners in Ohio likely to see insurance premiums rise
By Russ Zimmer, Chillicothe Gazette, Jan. 14, 2012
Home insurance premiums likely will become more expensive in the next year or two, if they haven't already, according to industry watchers.
The good news is auto rates likely will stay the same or increase only with the rate of inflation. Home and auto rates in Ohio are expected to remain hundreds of dollars less than the national average. The Ohio Insurance Institute, a trade association for 60 insurance underwriters in the state, released its annual trends report Friday.
…Mary Bonelli, spokeswoman for the institute, said many insurers of homeowners already have adjusted rates to account for greater weather risks, while other providers will be making those modifications this year.
"With the increase in frequency and severity of natural disasters over the last several years, consumers in Ohio will likely see an uptick in the cost of coverage for homeowners in Ohio, if they haven't already," she said.
Courtesy of the Ohio Insurance Institute
http://fayininsurance.com/wp-content/uploads/2014/12/fayin2.png
0
0
ayanna
http://fayininsurance.com/wp-content/uploads/2014/12/fayin2.png
ayanna
2012-01-23 05:13:29
2015-02-10 10:45:21
Ohioans likely to pay higher home-insurance rates